Email Campaign Strategy:
We develop a customized email marketing strategy tailored to your business objectives, target audience, and industry. Our team carefully plans every aspect of your email campaigns, from content creation to scheduling, to ensure maximum impact and results
Email Design and Content Creation
Our team of creative designers and skilled content writers craft visually appealing and engaging email designs that resonate with your brand and messaging. We also create compelling and relevant content that captures the attention of your subscribers and motivates them to take action.
Choose Deviskey for Your Email Marketing Needs
With our expertise in email marketing, we can help you build a strong email marketing strategy that drives engagement, conversions, and customer loyalty. Our team of experienced email marketers is dedicated to delivering high-quality services that align with your business objectives and exceed your expectations. Contact us today to get started with our professional email marketing services at Deviskey.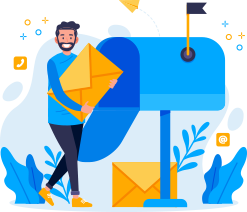 Email List Building and Management
We help you grow your email list with targeted and quality leads through effective list-building strategies. We also manage your email list, segmenting it based on various criteria such as demographics, behavior, and engagement levels, to ensure personalized and relevant email campaigns.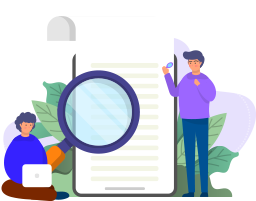 Email Automation
We set up email automation workflows that save you time and effort while delivering timely and personalized emails to your subscribers. From welcome emails to nurture campaigns to re-engagement emails, our automated workflows ensure consistent communication and engagement with your audience.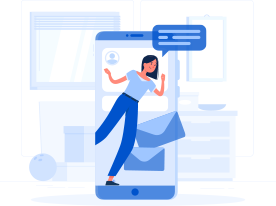 Email Testing and Optimization:
We conduct A/B testing and performance analysis to optimize your email campaigns for better results. We continuously monitor and analyze the key metrics such as open rates, click-through rates, and conversion rates, and make data-driven adjustments to improve the effectiveness of your email marketing efforts.
Email Deliverability and Compliance:
We ensure that your email campaigns comply with all relevant laws and regulations, such as CAN-SPAM and GDPR, to maintain high deliverability rates and protect your sender reputation. We also work on improving email deliverability by optimizing email settings, authentication, and sender reputation management.

Email Reporting and Analysis:
We provide comprehensive reports on the performance of your email campaigns, including key metrics and actionable insights. Our team analyzes the data to identify trends, opportunities, and areas of improvement, and provides strategic recommendations for ongoing email marketing success.
Boost Your Business with Effective Email Marketing Campaigns
Deviskey's email marketing service provides you with effective tools and strategies to connect with your audience, increase your brand awareness, and drive traffic to your website.
Stay connected with your audience and increase brand awareness.
Drive traffic to your website and boost your sales through targeted email campaigns.